LARGE PROFILE – TKS TRACTION KINGS:
LARGE HEAVY DUTY CARBIDE STUDS FOR BIG MACHINES IN TOUGHEST CONDITIONS
TKS Traction Kings provide better traction and wear longer than chains, in every condition, on crawler carriers, excavators, pipeline laying machines, loaders. They can be installed on any rubber tracked or wheeled vehicle.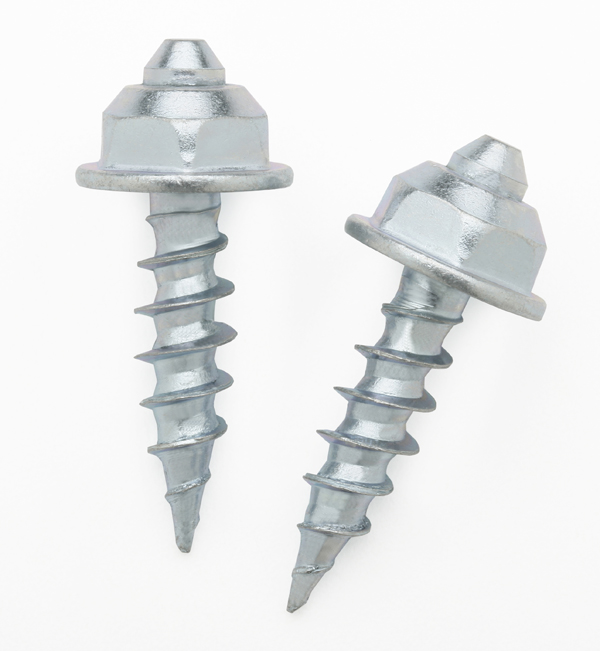 Traction Kings are more durable, easier to install, provide better bite on all surfaces and last longer than chains in every condition. Their extra heavy-duty design and construction make them suited for the toughest uses. They feature a large ¾" x 5/8 profile for bite in all surfaces. A mining grade carbide tip is inserted into the body for maximum penetration and wear; the steel body is heat-treated for durability. Specially designed threads provide better grip and reduce chances of pull-out under tough conditions. They're a lot less expensive than chains, easier to install and provide better bite on hard surfaces.
Features:
Large shaped carbide tip to stop slipping and spinning on hard surfaces – ice, rocks, etc
Big surface improves traction in semi-hard surfaces – packed dirt, clay, etc.
Heat-treated steel body for wear and durability
Sharp, deep thread designed to be self-tapping – no drilling required
Plated finish to prevent rusting
Pricing:
| | |
| --- | --- |
| QUANTITY | PRICE |
| 10 Pieces | $125.00 |
| 50 Pieces | $595.00 |
| 100 Pieces | $995.00 |
| 250 Pieces | $2,195.00 |
| Installation Tool | $24.95 |
To Place an Order:

Call 585-678-9106 | E-mail: ins2@frontier.com