ALL-TERRAIN – CTS GRIPMASTERS
SCREW-IN STUDS IMPROVE TRACTION FOR OFF-ROAD VEHICLES
CTS Gripmaster Carbide Studs improve traction for loaders, skidsteers, graders, backhoes and tractors in all off-road conditions.  It's the only way to improve traction on tracked vehicles and they're better than chains on wheeled vehicles.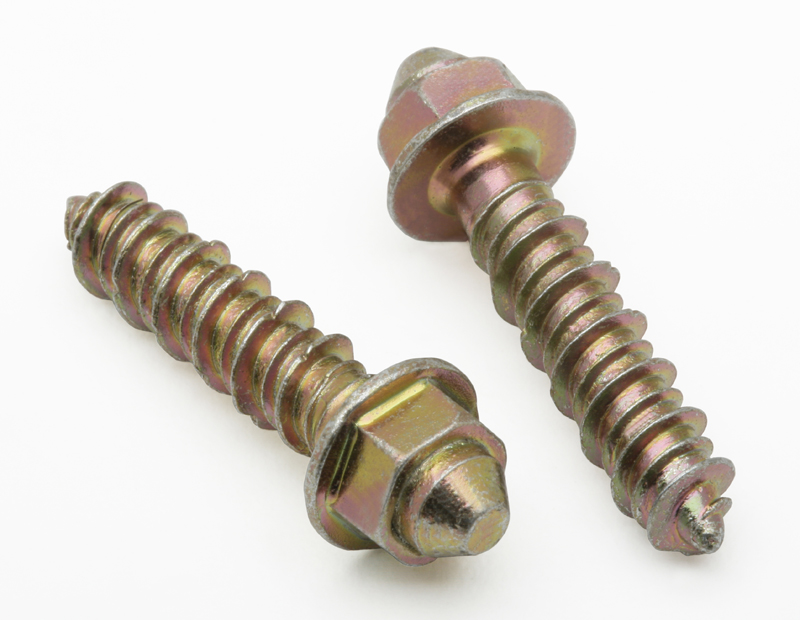 For most snow-removal and construction applications,  CTS Gripmasters are the right parts for the job, designed for rugged use in all snow-removal, construction and farm vehicles where traction is difficult. They can be installed on either wheeled or tracked vehicles – loaders, graders, skidsteers, etc. They're made of the same tough alloy steel and mining grade carbide as the TKS Traction Kings. The head is 5/16" hex and the carbide nose stands 5/16" above the surface of the track or tire. They're self-tapping; are less expensive than chains and are easier to install than chains. Unlike chains, they also reduce side-slipping when working on a side hill.
Better than chains to prevent side-slipping, less damage to tires 
Solid carbide head for best bite and longest wear 
Self-tapping threads need no drilling and won't pull out 
Easy to install and remove 
Heat-treated alloy steel body 
Recommended installation 2-4 studs per lug
GRIPMASTER STUDS ARE THE ANSWER FOR BETTER TRACTION FOR SKIDSTEERS
With a tracked vehicle, chains are not an option on ice and snow Our CTS Gripmasters will make you think you're on dry pavement. The large heads are solid carbide to really dig in and to give your vehicle a positive bite. They're easy to install and can be removed at the end of the season, stored and installed again for the next winter. They'll last you several winters.
Advantages:
Less expensive than chains
Easier to install than big, heavy, cumbersome chains 
Single points dig in better than chains
Available in 3 lengths
CTS-2    ½" long 
CTS-3    ¾" long 
CTS-4     1″ long
All sizes are the same price
| | |
| --- | --- |
| QUANTITY | PRICE |
| 100 pieces | $149.00 |
| 250 pieces | $289.00 |
| 500 pieces | $579.00 |
| 1,000 pieces | $1,049.00 |
| Installation Tool | $7.95/each |