INS Products offers a complete line of carbide inserts (appendages) for the removal of hard scale and/or coke from the inside of pipelines transporting liquid materials.  Our inserts (appendages) are designed to help improve and speed up your pigging operations, while reducing your time and labor costs. 
We have several different head designs, each intended for a different purpose.  This will help you to choose the correct design for your application.
All of our inserts are made from our exclusive, tough, durable carbide grade, for the best action and durability in the industry.  We stock all the styles mounted on a ¼-20 thread – ¾" long – base.  The heads are 7/16 standard hex.  Contact us for other mounting bases.
We also stock ferrules to be used in installing the inserts in the pig, when a metal thread is required.
We also partner with pig manufacturers and can provide you with a complete pig – body and inserts.  Please contact us with your requirements. 
We offer 2 basic head types, designed to be used in 2 the two different phases of decoking and descaling:
Fracturing heads are used to break up the surface of thick, hard residues and make it easier for the grinding heads to remove the material.
Grinding heads are used to "grind" the coke or scale off the surface of the pipe, if it's not necessary to break the residue up, or after it's been fractured. Many times, grinding heads are combined with fracturing heads, to follow and remove scale after it has been fractured.
Heads
HRC
&
HRF
are for light to medium duty fracturing, where the residue is not too thick or hard, or the length of pipe to be fractured is not too long. The
HRF
tip is sharper and more aggressive; the
HRC
tip is broader and will cover more surface.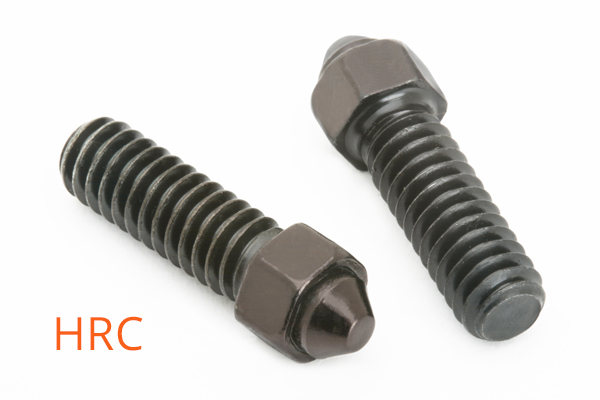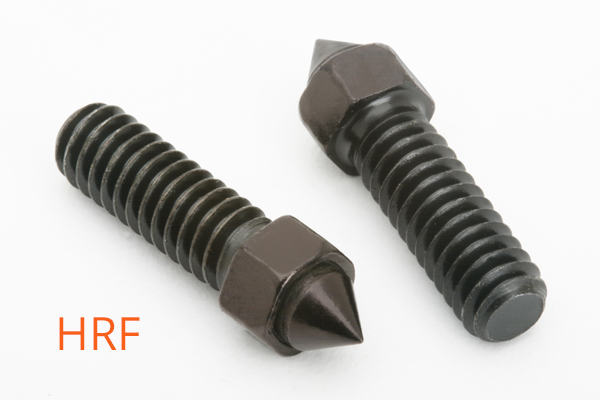 Heads
HDR
&
HDT
are for heavy duty fracturing, in thick hard applications where the residue is thick and hard, and the length of the pigging run is longer. The carbide inserts in these parts are much bigger and will last much longer.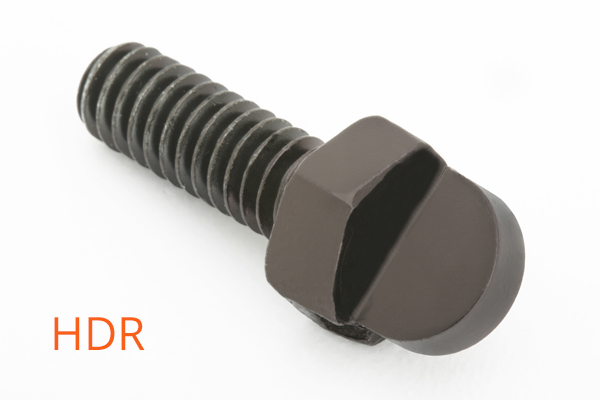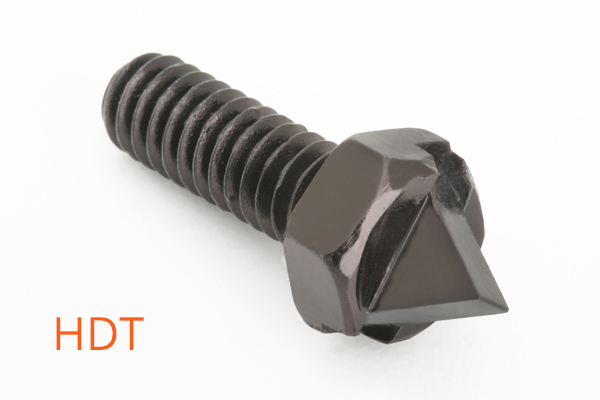 The HGF-12 is our standard grinding head, used for most material removal operations.  The HGC-5 is much coarser  and will remove material faster.  It often is used together with the HGF-12 which creates a roughing and finishing operation in one pass.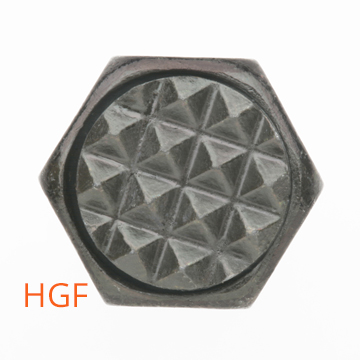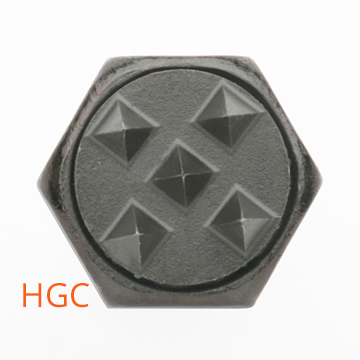 We also offer our HSF-12 which is a heat-treated12-point steel head for use in applications where it is important not to gouge the inside of the pipe.  The HSF-12 has a coarse thread on it and can be screwed directly into the urethane  body of the pig, without an insert.
We offer the FIN inserts to be used in pigs that have already been cast.  The material can be drilled and the insert pressed in to provide a metal thread to hold the threaded insert.